WELCOME!
We are a church who believe passionately that God's Word has the power to change lives and bring true hope. Our stories are living proof of God's grace, his goodness, and his love.
TRUTH TREKKERS
WEDNESDAY
6:45PM
As Baptist Church in Dundrum South east Dublin, it is our desire to teach the truths of the Bible and courageously preach the free Gospel to all who will hear!
What people are saying about Hope Baptist Church!
Andrew
Committed member
For me Hope Baptist Church is home. Having grown up in this church, the people here are like family. I so appreciate how the Bible is faithfully, truthfully and practically given, and how we are challenged to grow and have a heart for our community. I am so thankful for this church!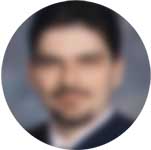 George
Regular attender
This is an excellent Church for sure. Pastor Daniel Canavan is a very well educated scholar in the Bible. He explains the Bible truth in an organized way simple enough for anybody to understand. The Church people are very hospitable and welcoming and there is a great fellowshipthere. They also have a nice ministry to children.
Kathy
Committed member
I've been coming to Hope Baptist Church for many years now. It is like family to me. The people are warm, sincere, caring & friendly. There's good preaching and teaching of the Bible. I also appreciate that the Bible is being taught in a faithful and relevant manner with applications for our daily lives.
Arnel & Fe
Committed couple
We are thankful that God led us the way to the Hope Baptist Church.We felt so blessed that we can worship the Lord in spirit and in truth.Pastor Dan and his wife,Beth and the members of the church has been so supportive with us and guiding us in our commitment as a couple.