TEEN GAME NIGHT
Teens are invited to Pastor Dan's house for a night of games, food, and fun. We will be playing some board games primarily, but may possibly do some outdoor games too. We will be meeting at Pastor's house at 6:30, and Andrew will be bringing people from the church at 6pm. Hope to see you there!
Date: Friday, March 9, 2018  |  Time: 6:30 –  8:30pm  |  Location: Pastor's house  |  Cost: Free
ST. PATRICK'S DAY FESTIVAL
All are welcome as we celebrate St. Patrick's day at Hope Baptist Church. We will be having a special combined service, special games, face painting for the kids, and helpful Bible preaching. We hope all can be a part, and if you've never been to Hope Baptist Church, we would love for you to be our guest this special Sunday.
Date: Sunday, March 18, 2018  |  Time:11:30am – early afternoon  |  Location: HBC  |  Cost: Free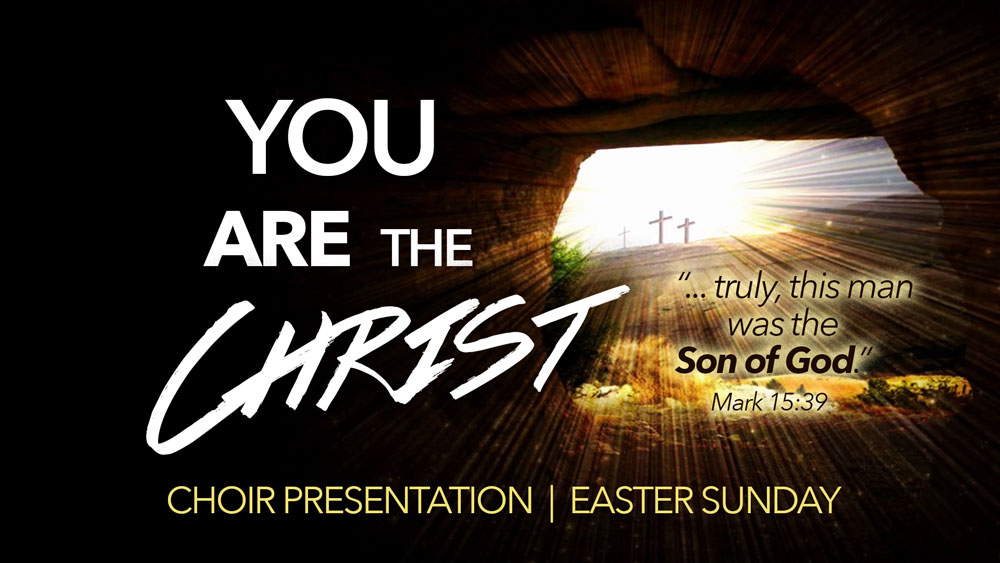 YOU ARE THE CHRIST
EASTER CHOIR PRESENTATION
We would love to have you join us this Easter Sunday. Our choir has worked especially hard to prepare a special choral presentation focusing on the significance of Christ's Resurrection. If Jesus was just a good man, mere prophet, or moral reformer, His supposed resurrection has little to no real meaning, but because the tomb is empty, we know He is God, and He truly paid our sin debt on the cross!
Date: Sunday, April 1, 2018  |  Time:11:30AM  |  Location: HBC  |  Cost: Free
2018 CALENDAR OF EVENTS
12/01 – 13/01/2018
Prayer Marathon
Fri-Saturday 8am – 8am
13/02/2018
Valentine Banquet
Tuesday, 7pm
18/03/2018
St. Patrick's Day Festival
Sunday, 11:30am
01/04/2018
Easter Sunday
 Sunday, 11:30am
10/05/2018
BBQ Sunday
Sunday, 11:30am
10/05-13/05/2018
Summer Revival with Evangelist Bob Jones
Sunday – Wednesday 7pm
22/06/2018
Prayer Marathon
Fri-Saturday 8am – 8am
09/07-13/07/2018
Summer Bible Camp
Mon – Fri, 9:30am-12:30pm
23/07 – 27/07/2018
Summer Sports Camp
Mon – Fri, 9:30am-12:30pm
06/08 – 10/08/2018
Art Camp 2018
Mon – Fri, 9:30am-12:30pm
22/08/2018
Truth Trekkers restart
Wenesdays, 7pm
23/09/2018
Harvest Sunday
 Sunday, 11:30am
09/12/2018
Christmas Children's Play
Sunday, 5pm
16/12/2018
Christmas Choir Cantata
Sunday, 11:30am
23/12/2018
Carols by Candlelight
Sunday, 5pm